Unused tickets for cancelled London gigs in 1992. Backstage pass for Finsbury Park show. Official Pearl Jam business card (from 1991) fully signed (front and back)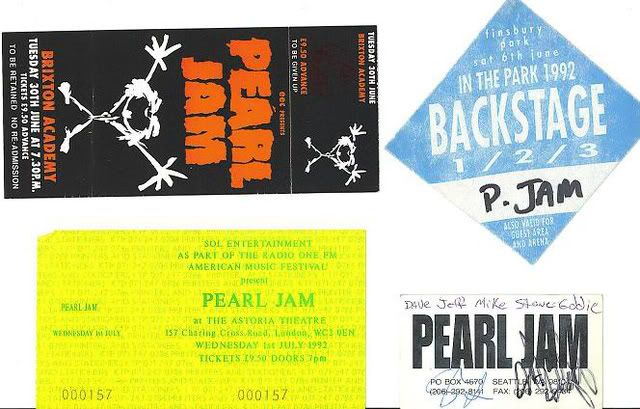 Ater show laminate. Ticket for Borderline show in 1992.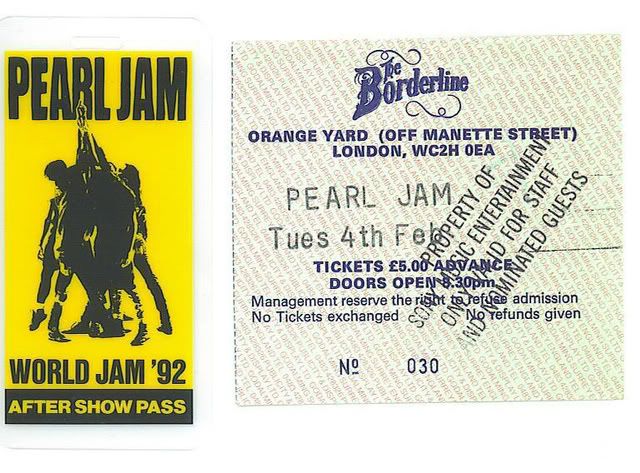 Borderline setlist
Also a Mookie Blaylock t-shirt given to us by Kelly Curtis in 1991, when we travelled to Seattle and called in (pre-arranged) at their old offices.....